Playmaking Production
FOOD FOR THOUGHT, The Scrumptious Plays
Free new, short, wacky musicals
Friday, December 8 @ 7:30 PM ***Sold Out, Waiting List CLOSED***
Saturday, December 9 @ 3:00 PM ***Sold Out, Waiting List CLOSED***
Sunday, December 10 @ 3:00 PM ***Sold Out, Waiting List CLOSED***
Five Angels Theater
789 Tenth Avenue, 2nd Floor, NYC 
(between 52nd & 53rd Streets)
The newest members of the Project are whipping up a confection of comedy and drama, featuring an amazing cast.
Playmakers: Aidan, Angela, Cataleya, Julian, Mamadou, Naresa, Shaddai, & Walter.
Actors: Hank Azaria, Michael Braun, Bill Camp, Raúl Castillo, Edie Falco, Jasminn Johnson, Ben Katz, Leta Levy, Roma Maffia, Omar Metwally, Margaret Odette, Grace Rex, Sathya Sridharan, Angelica Toledo, Sophie von Haselberg, & Stephen Wallem
Directors/Dramaturgs: Kaaron Briscoe, Nolan Doran, Mat Hostetler, Krystel Lucas, Don Nguyen, Joanna Parson, Ciana Proto, & John Sheehy.
Composer/Music Director: Avi A. Amon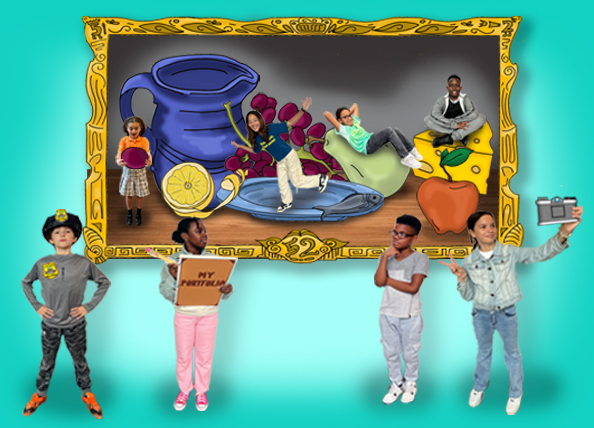 Reserve FREE Tickets
Fundraiser
The Project & HELL'S KITCHEN
The Project & HELL'S KITCHEN
We are thrilled to announce a special fundraising event to benefit the Project. We will be hosting a night at The Public Theater's production of the new, sold-out Alicia Keys musical HELL'S KITCHEN.
Wednesday, December 13, 7 PM performance
Tickets available at $150, $250, $500, or $1,000. CLICK HERE for details and to make your reservation.
For more information or to inquire about reservations email Ahmed Attia attia@52project.org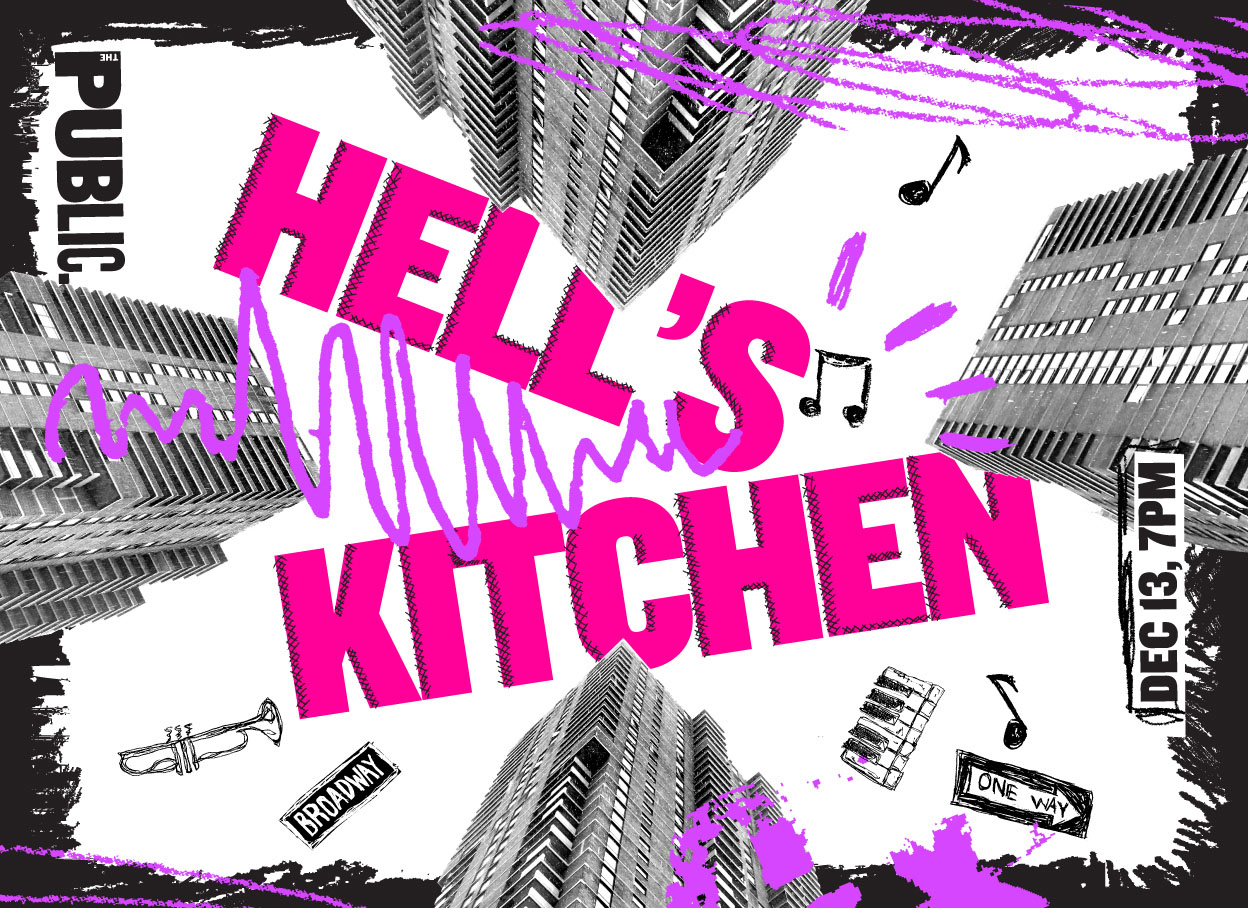 Click to Pay On-line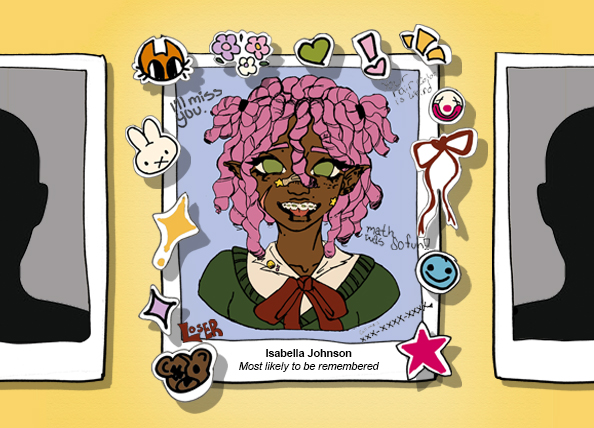 Character Workshop
A FACE IN THE CROWD
FREE! One Night Only
Friday, December 15, @ 7:30 PM
A debut of a program for the Project. Character Workshop introduces a group of Project Members to writing and performing monologues. Over the course of the program, each young person creates an original character, writes a monologue for that character, and designs that character's costume. At the end of the program, the young people perform their monologues in our theater.
Project Members: Cae, Emily, Gloria, Ivy, Kat, Logan, & Ramsis
Adult Assistants: Kat Amirañez, Nina Braddock, Kyle Cameron, Omari Chancellor, Carina Goebelbecker, Maddie Kasten, & Mirirai Sithole
Program Director: Garrett D. Kim
Tickets Available NOW
PROJcast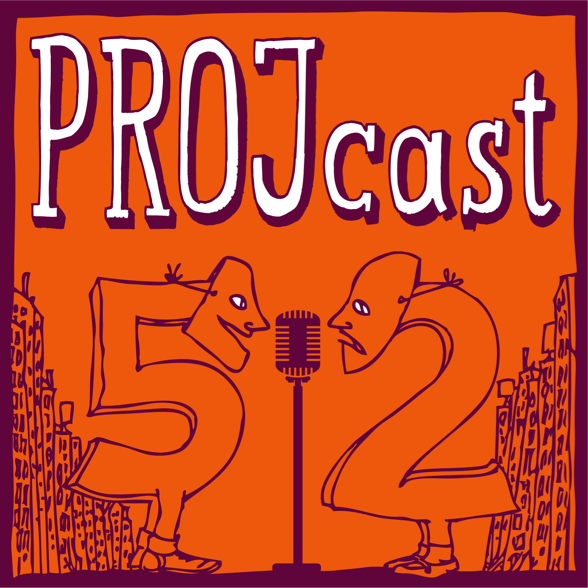 Welcome to The 52nd Street Project's podcast — The PROJcast! The PROJcast offers a behind-the-scenes view of the work of the Project as the kids create and explore theater as well as other art forms, such as song, dance, poetry, film, radio and more. Long term-mentoring relationships form the basis of much of the Project's work, and these episodes will feature reporting, stories, performances and interviews with kids and adults.
Find all episodes of the PROJcast on these platforms:

The PROJcast theme song was written by Justin & Eric March (Twitter: @eriqmarch), and is performed by Rebecca, Nicole, & Marinda Anderson (Instagram: @marindaanderson, Twitter: @marindanderson).
Episode #47 Behind the Keyboard Interviews
Tuning In The Songmakers
In our latest episode, we have five Behind the Keyboard interviews. Project members have created a bunch of new songs for our Songmaking Concert, TUNE IN, on Friday, October 27, 7:30pm in our Five Angels Theater. Listen to their thoughts and reflections on the process.
I want them to get that feeling, that excited, groovy feeling.

Josiah, age 9
Fundraiser
ONE NIGHT ONLY
The Project's Tribute to Henry Krieger
Save The Date: Monday, February 26, 2023, 6:30 PM
Our Annual Gala Tickets available at $500 or $750. Tables of ten starting at $7,500.
For more information or to inquire about reservations email Ahmed Attia attia@52project.org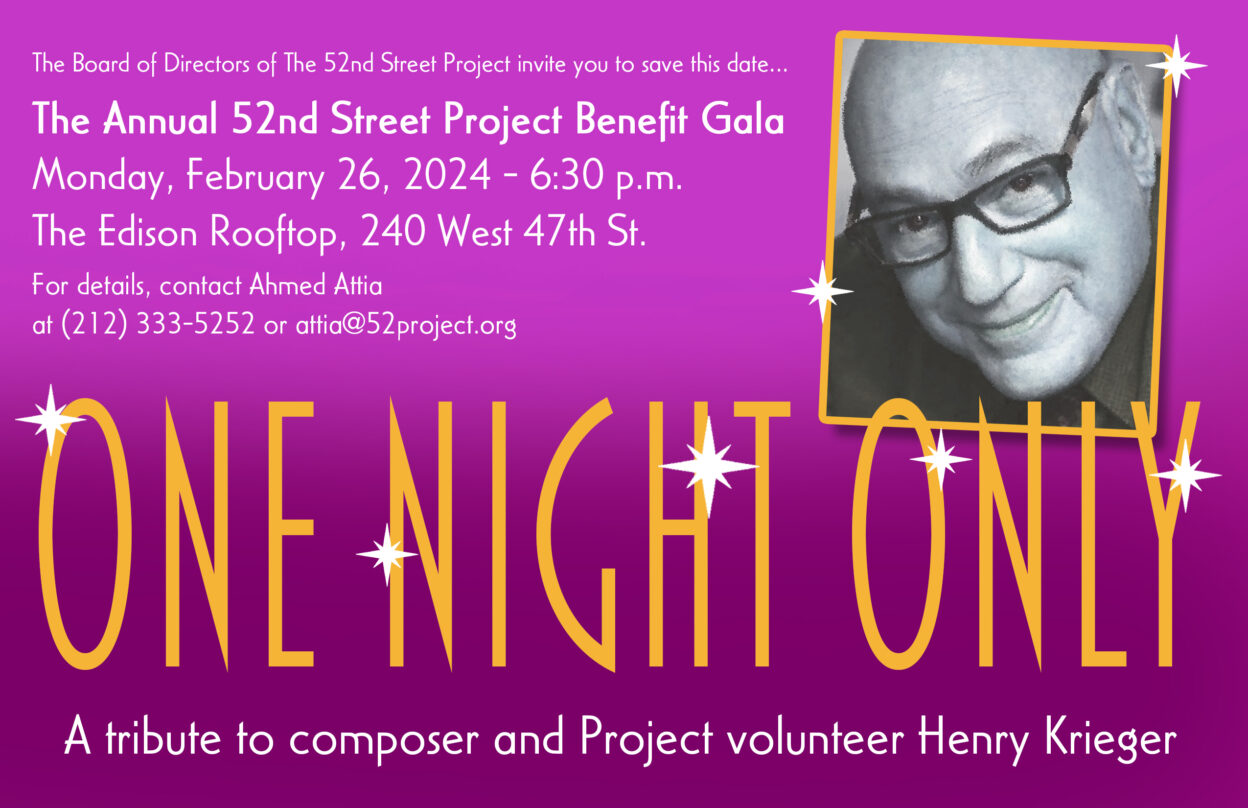 Get Notified About This Event
Show Archives
Click an image below to see the program for that production